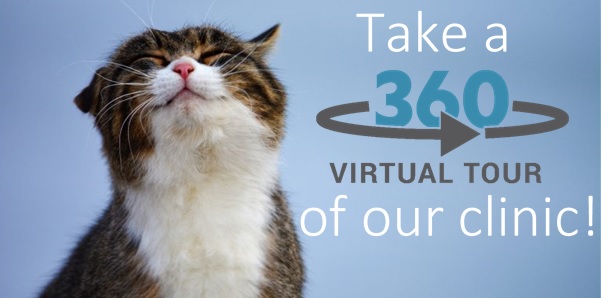 Consulting times during Covid restrictions are:
9am-8pm weekdays
9am-6pm on weekends
9am-4pm Public Holidays

OPEN LATE 7 DAYS
Our consulting hours are between designated times and we reserve extra time in order to be able to accommodate emergencies. Because we are a general practice we require you to make an appointment and we always recommend you call us to avoid disappointment.
Should you find yourself in an emergency situation kindly call ahead so that we can prepare. Please understand that if we are already fully booked we may have to refer you straight on to the Animal Emergency Centre in Highett (5 minutes drive).
Our opening hours are 7am-9pm weekdays and 7am-7pm weekends, but our consulting hours are outlined as follows:
Our Consulting Hours:
* Pre-booked Consulting Hours:
WEEKDAYS
9am-7.30pm (Last Appt. 7.15pm)
* Pre-booked Consulting Hours:
WEEKENDS
9am-4pm (Last Appt. 3.45pm)
Our Operating Hours:
Clinic Hours:
WEEKDAYS
7am-9pm
Clinic Hours:
WEEKENDS
7am-7pm
Public Holidays (Non-routine appts only):
9am-4pm
* When booking your pets routine appointments we do not have consultations available outside the times outline above. The time outside of these hours (8-9pm weekdays and 4-6pm weekends) is reserved exclusively for the large amount of emergencies that come in when we have a single vet on duty.
This is to help you – our client, when you happen to find yourself in an emergency situation so that we don't have to direct you to go to an emergency centre due to our schedule being full of routine appointments. Please be advised that referral to the Animal Emergency Centre may be unavoidable and in the best interests of your pet in certain situations and our experienced staff will best direct you.
Kindly note, if you are running late to your appointment we request that you please phone ahead to let us know. We book consultations consecutively every 15 minutes and at times, may need to re-schedule your appointment or conduct a shorter consultation.

SAH is a veterinary clinic servicing the following suburbs:
Cheltenham, Mentone, Highett, Beaumaris, Parkdale, Bentleigh, Bentleigh East, Mordialloc, Heatherton, Black Rock, Sandringham, Aspendale, Brighton, Dandenong, Hampton and many more.
We also offer:
Emergency late night veterinary services
7 day a week house calls (Suspended during COVID-19, please call for further information)