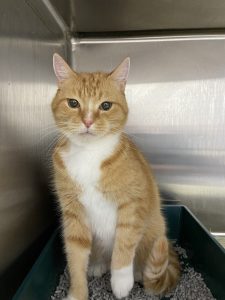 This regal fellow is with us tonight. He has received veterinary attention recently as he has a fresh shaved patch on his left hand side, but unfortunately his chip contact information is not up to date.
Do you recognise him? Please share our post to any Bentleigh groups that you are part of so that we can get him home safely.
To check your pets microchip information is up to date, please visit our website.
Our Lost Pets Profile
Date Found: 21/05/21
Sex: Male

Lost Location: Railway Cresent and Lockwood Street Bentleigh

Breed: DSH

Colour: Ginger

Age: Middle Age – Adult

Please do not contact us for adoption inquiries. Sufficient proof of ownership will be required should he belong to you.
** REUNITED: Thanks so much to all who shared and cared!