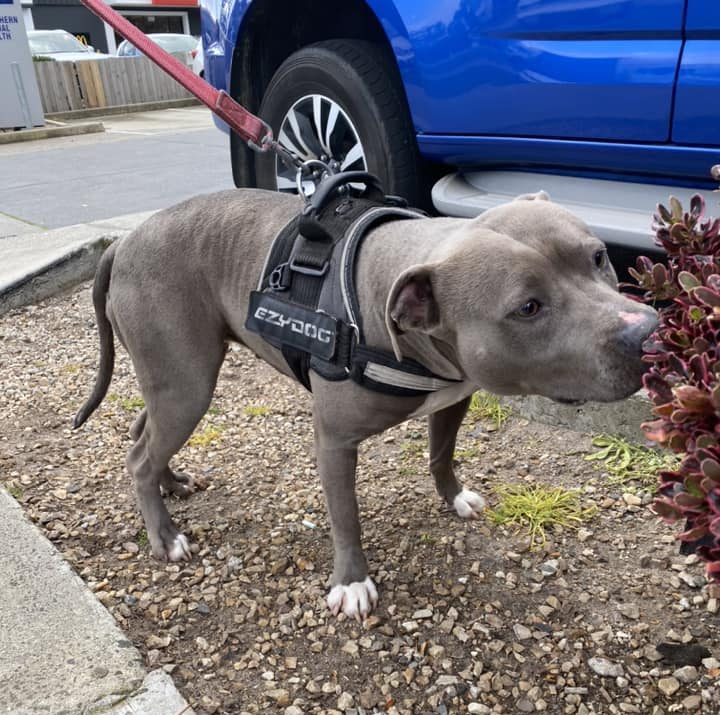 Do you recognise this lovely girl? We would love to see her returned to her home as soon as possible however the phone numbers connected to her microchip are sadly not up to date.
We used this same spiel last week, please ensure your pets chip details are current! To update your pets microchip information please visit our microchipping page for more information.
Our Lost Pets Profile
Date Found: 14/08/2023
Sex: Female

Lost Location: Cheltenham

Breed: Staffy

Colour: Blue
Age: Young

Please do not contact us for adoption inquiries. Sufficient proof of ownership will be required if this stray animal we are caring for should belong to you.
** REUNITED: Thanks so much to all who shared and cared!