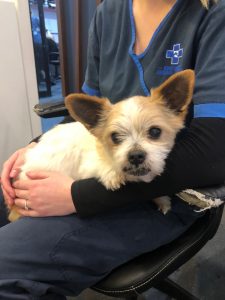 Found in Moorabbin today, none of this little guys chip details are connected to any details unfortunately. Please share if you are in local Moorabbin social media groups to help get him home. We will also share our post with vets who are local to the Moorabbin area.
Our Lost Pets Profile
Date Found: 17/08/20
Sex: Male

Lost Location: Hillstone Road, Moorabbin
Breed: Terrier Cross

Colour: Tan and White

Age: Senior

Please do not contact us for adoption inquiries. Sufficient proof of ownership will be required if he belongs to you.
*** REUNITED: Lenny is soon to be home safe and sound. Thanks so much to all who shared and cared!