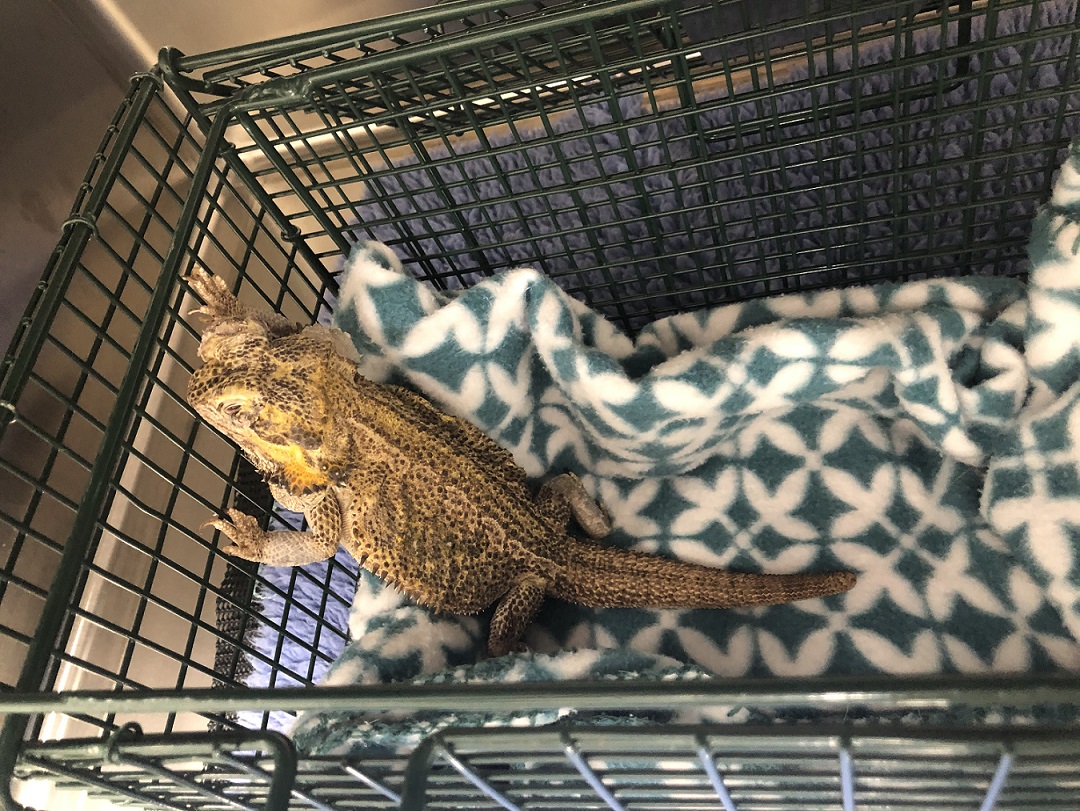 This may be a first for us for a lost and found Bearded Dragon! He was taking a casual stroll in Mordialloc today. Someone must surely be missing him.
Our Lost Pets Profile
Date Found: 16/01/20
Sex: To Be Determined

Lost Location: Park Street, Mordialloc
Breed: Bearded Dragon

Colour: Gold/Brown
Age: To Be Determined

Please do not contact us for adoption inquries but feel free to speak with The Unusual Pet Vet should you require any further information. Sufficient proof of ownership and your identification will be required if he/she belongs to you.