This pretty little pup was found wandering the streets of Parkdale late this evening. We're sure she is very missed and would love to have her home soon. The lovely people who brought her in to us were trying so hard to locate her owner/s but unfortunately had no luck.
Our Lost Little Girl's Profile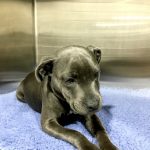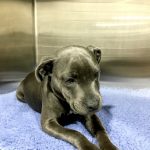 Date Found: 16/03/17
Sex: Female
Lost Location:  McKay Street, Parkdale 
Breed: Staffy

Colour: Blue
Age: Puppy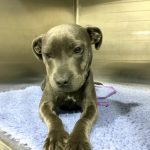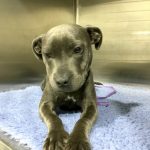 Please feel free to speak with one of our nurses should you require any further information. We would really appreciate it if you could share our page so this gorgeous little girl can go back home where she belongs with her family.