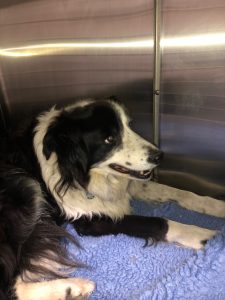 Do you recognise this lovely guy? He was found very close by to us and has spent the night.
Our Lost Pets Profile
Date Found: 14/03/20
Sex: Male

Lost Location: Fernwood Gym, Cheltenham
Breed: Border Collie

Colour: Black & White
Age: Senior

Please do not contact us for adoption inquries. Sufficient proof of ownership will be required if he belongs to you.
**UPDATE: Reunited. Thanks so much to all who shared and cared! ***