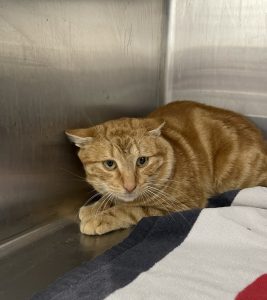 As you can see by our photo, this male ginger is not very happy to be with us. If you are a member of any Springvale South pages, we would appreciate you sharing his profile.
Our Lost Pets Profile
Date Found: 30/05/21
Sex: Male

Lost Location: Clarke Rd, Springvale South

Breed: DMH

Colour: Ginger

Age: Unable to assess

Please do not contact us for adoption inquiries. Contact the City of Kingston for more information.