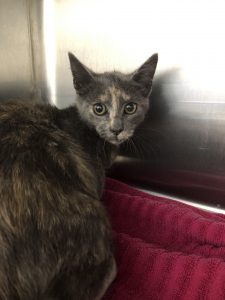 Do you recognise this cat from the Clarinda area?
Sadly, her owners contact details are not connected to her microchip. If it's been a while and you need to check if your pets information is current, you can refer to our website for guidance.
Our Lost Pets Profile
Date Found: 16/01/21
Sex: Female

Lost Location: Clarinda
Breed: DSH

Colour: Tortishell

Age: 14wks

Please do not contact us for adoption inquiries. Contact the City of Kingston for more information.