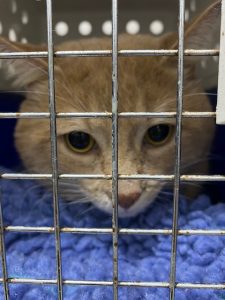 The finder of this stray puss tells us that he/she has been visiting her for around 12 months looking for food and upsetting local cats. Unfortunately no microchip has been detected and we are unable to determine his/her sex due to him/her preferring to be left alone. Please share if you are local to Dingley or surrounding suburbs so that we can help locate this cats home.
Our Lost Pets Profile
Date Found: 19/08/20
Sex: Undetermined

Lost Location: Tootal Road, Dingley
Breed: DSH

Colour: Ginger

Age: Middle Age – Senior

Please do not contact us for adoption inquiries. Contact the City of Kingston for more information.