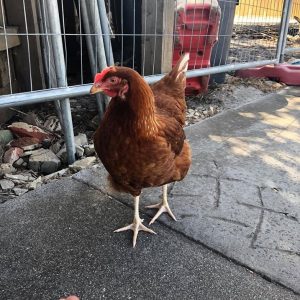 Look who's visiting SAH this time. It's a lost chook! Very friendly and happy to be carried around. She even gave us a pleasant egg surprise this morning.
Our Lost Pets Profile
Date Found: 22/12/19
Sex: Female

Lost Location: Nepean Highway, Mentone
Breed: Bay

Colour: Golden Brown
Age: TBD

Please do not contact us for adoption inquries but feel free to speak with one of our nurses should you require any further information. Sufficient proof of ownership and your identification will be required if he/she belongs to you.