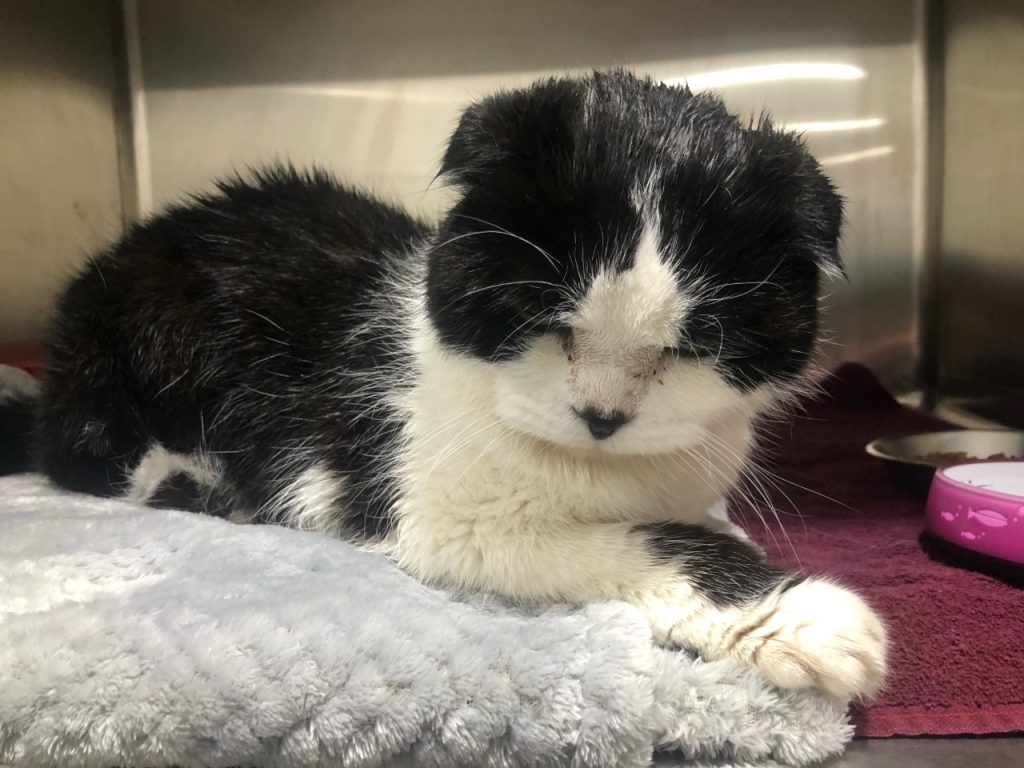 Please help us find this lovely boy's home. It's a difficult time of year for lost pets and we'd love to help him find his people.
To update your pets microchip information please visit our microchipping page for more information.
Our Lost Pets Profile
Date Found: 17/04/2022
Sex: Male

Lost Location: Tulip Gve/Guilford Gve, Cheltenham

Breed: Scottish Fold

Colour: Black & White

Age: Senior

Please do not contact us for adoption inquiries. Sufficient proof of ownership will be required if this stray animal we are caring for should belong to you.
** REUNITED: Thanks so much to all who shared and cared!