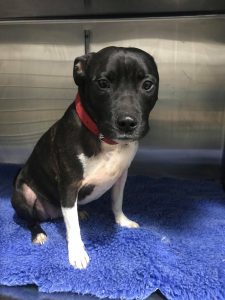 Found late yesterday, unfortunately this little girls chip details aren't up to date. This is important more than ever due to some clinics not accepting strays right now. If you lively locally to Moorabbin then please share our post so we can get this little cutie safely.
If you need to check your pets information is current then you can refer to our website for guidance.
Our Lost Pets Profile
Date Found: 04/10/20
Sex: Female

Lost Location: Levanswell road, Moorabbin
Breed: Staffy

Colour: Brown/Brindle and White

Age: Young

Please do not contact us for adoption inquiries. Sufficient proof of ownership will be required if she belongs to you.
** REUNITED: Thanks so much to all who shared and cared!