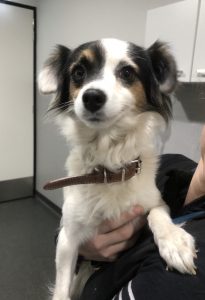 This little guy was brought to us today by a lovely local but we have no means of contacting his owner/s. Do you recognise his sweet face?
Our Lost Pets Profile
Date Found: 06/04/19
Sex: Male

Lost Location: Corner Chesterville Road & Bernard Street
Breed: Terrier Cross

Colour: Tri Colour
Age: Senior

Please do not contact us for adoption inquries but feel free to speak with one of our nurses should you require any further information. Sufficient proof of ownership (such as the current information connected to microchip, photos and videos) and your identification will be required if they belong to you.