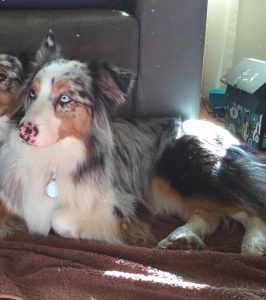 This pretty girl is also very smart as she knows exactly where to jump her mummie's fence! Have you seen her lately? Her poor owner has been continually searching for her but Coco has still not been sighted. Please get in touch with us below and share our post so we can reunite her with her family.
Coco's Profile
Date Lost: 16/08/17
Sex: Female
Lost Location:  Cronin Court, Cheltenham
Breed: Australian Shepherd
Colour: Tri
Age: 2 Years
Contact: Sally on 0432 253 389 or Natalie at Southern Animal Health.
** POST UPDATE: Coco is now home safely. Thanks so much to all who shared and cared! **