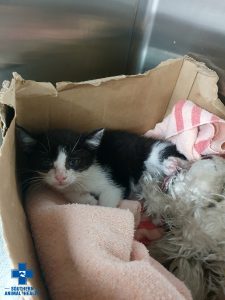 Found yesterday, this little cutie is a tad unwell at the moment. If you can share to any pages that cover the Clayton area then we would love your help getting this little guy home.
Our Lost Pets Profile
Date Found: 22/11/20
Sex: Male

Lost Location: Clayton Road, Clayton
Breed: DSH

Colour: Black and White

Age: Young

Please do not contact us for adoption inquiries. Sufficient proof of ownership will be required if he belongs to you.