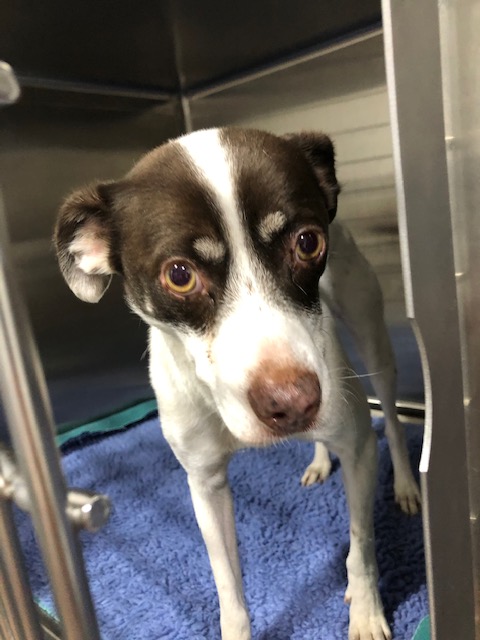 Having a cruise in someone's front yard this morning, this little guy is now warm and cosy with us.
Our Lost Pets Profile
Date Found: 10/03/20
Sex: Male

Lost Location: Embankment Grove, Chelsea
Breed: Jack Russell Cross

Colour: Chocolate & White
Age: Young to Middle Age

Please do not contact us for adoption inquries. Should you require further information you may contact Kingston City Council. Sufficient proof of ownership will be required if he belongs to you.
**UPDATE: Reunited. Thanks so much to all who shared and cared! ***