If your pet is in the unfortunate situation of having been diagnosed with a serious cancer, there is much that can be done to improve their outlook.
It is a very distressing time when confronted with serious illness, both for ourselves and likewise for our pets. However, working through the unique
circumstances of your pets situation, chemotherapy often offers a significantly longer potential for high quality life expectancy. Southern Animal Health (SAH) offers a practical, affordable chemotherapy service where treatment provides a significant chance of a happy and longer life. Generally speaking, chemotherapy does not aim to cure cancer patients, but often doubles or triples their life expectancy following a diagnosis of serious cancer. The great thing about pet chemotherapy is that it rarely causes bad side effects.
Chemotherapy at SAH Versus Specialist Oncologists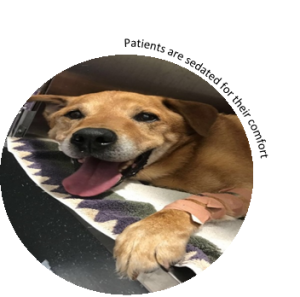 Specialist oncologists can potentially increase the chance of a longer life using multiple combinations of treatments compared to single agent chemotherapy at SAH. However, the increase in life expectancy may often only be a month or two more, with costs being approximately triple and
with a greater chance of side effects. Researching much information on chemotherapy, SAH started offering single agent, cost effective treatments where the prognosis for a significant response is not much less than specialist combination therapies. We can offer single agent chemotherapy that gives significant increased life expectancy, at about one third the costs of specialists. Your pet is also treated onsite in our state of the art facility by the
vets and nurses you and your pet have come to know and trust.
What Cancers are Suitable for Chemotherapy?
The main cancers that are suitable for chemotherapy are:
Osteosarcoma (Bone Cancer)
Splenic Hemangiosarcoma
Lymphosarcoma
Squamous Cell Carcinoma (SCC)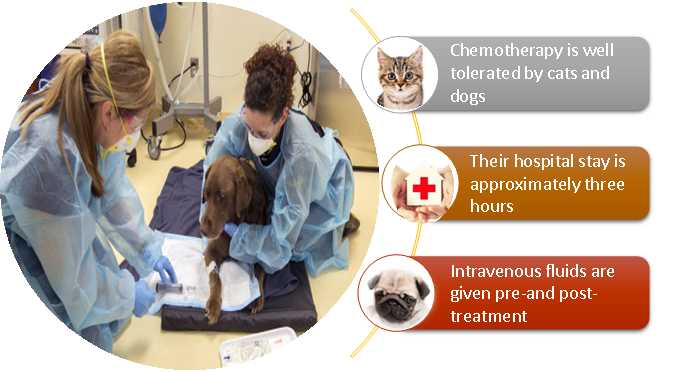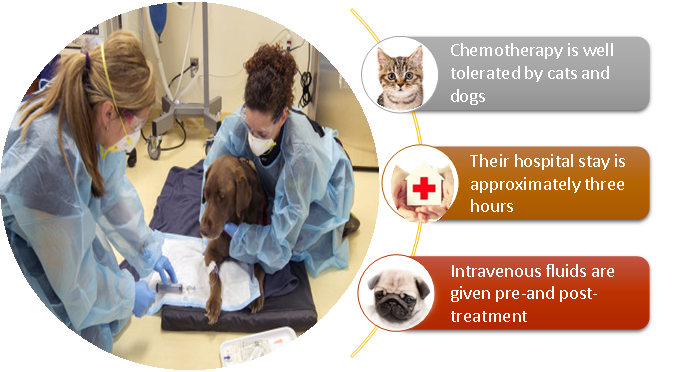 Is There Anything More That Can Be Done After Chemotherapy?
Depending on how far you wish to take your pets treatment, there are two more adjunctive therapies that may be worth considering post chemotherapy (or indeed as an alternative to chemotherapy). Metronomic chemotherapy Complimentary therapies combining Chinese herbs, Acupuncture, Vitamins and diet Metronomic chemotherapy involves long term low dose treatments that can be given at home. These do not aim to cure cancer and are not as effective as injectable chemotherapy agents, but may improve life expectancy and can be considered after chemotherapy protocols have been completed.
Talk to your SAH practitioner regarding your own pets individual situation and what protocols may be beneficial for their unique circumstances.