Roxy, our suspect mandibular cancer patient and her owner, re-visited SAH for discussions around having decided to go with palliative care. This was largely because the idea of removing her whole jaw, (for what might only be a limited amount of time), seemed a little too drastic.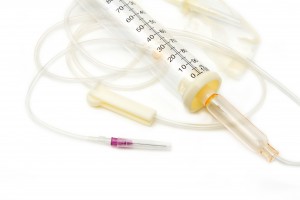 Initially Roxy was placed on strong anti-inflammatories to see how she would cope, and we further discussed a specific drug infusion called Pamisol. (Pamisol
can expressly reduce bone pain for some weeks). It was decided that we would consider this intravenous drug infusion toward the end of the week should she not be going very well on the initial pain killers.
A few days after starting the initial non-steroidal anti-inflammatories, Roxy unfortunately wasn't hugely improved so she presented to our clinic for her Pamisol infusion. It is possible that repeat infusions (which Roxy would likely need until no longer effective), may cause renal concerns. Because of this we will continue to monitor her blood work as we go.
We will keep you updated with Roxy's response and progress in the next three days.