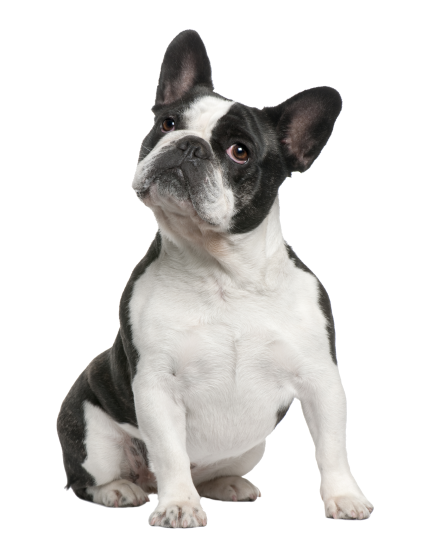 Buying a Frenchie? Here are the 5 things you need to know about French Bulldogs…
At Southern Animal Health we loooooove French Bulldogs – and we see a lot of them. So we thought we'd share with you some important health care information about the breed.
1. They are awesome dogs – fun, active and family friendly.
2. French Bulldogs are a Brachycephalic breed, which means they have a shortened nose, a square face and prominent eyes. While this is what makes them so appealing to look at, it also means that they are at risk of suffering from Brachycephalic Obstructive Airway Syndrome (BOAS), which can dramatically affect their ability to breathe and exercise as they age. There are several surgical procedures which, if done early (we generally recommend to do at the same time as desexing), have an excellent prognosis for improvement in breathing and snoring, as well as preventing secondary breathing complications that can occur later in life due to progressive BOAS symptoms. Our head surgeon Dr Karin Davids has a special interest in airway surgery and has many years of experience in BOAS surgery. We recommend all French Bulldog owners educate themselves about BOAS surgical options well before their puppy gets to desexing age.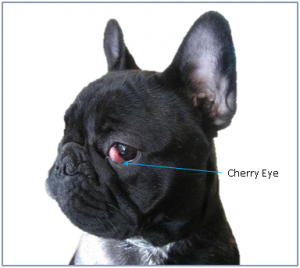 3. Cherry eye is a condition that occurs when the gland in the third eyelid swells, causing the eyelid to evert. Being a BOAS breed, Frenchies are predisposed to cherry eye. We generally see it in younger dogs, but it can occur at any age. Surgical correction carries an excellent prognosis.
4. Hemivertebrae occur commonly in the breed. These are abnormally shaped bones in the back and they can be detected by screening xrays of the spine, which can be taken at the time of desexing. Although many dogs may have no problems with this condition, depending on the shape of the hemivertabrae, some dogs can develop serious problems later in life. If hemivertebrae are detected, and depending on the type, we generally recommend that care is taken to avoid too much jumping because this activity can increase the risk of disc prolapse.
5. Frenchies are also a risk breed for hip dysplasia, a progressive degenerative condition that leads to hip joint arthritis. Southern Animal Health offers a full range of treatment options for management of hip dysplasia, from early diagnosis and preventative surgery, medical management, right through to Total Hip Replacement. Screening xrays for hip dysplasia can be taken at the time of desexing, but we much prefer earlier screening at 14 weeks of age, as Juvenile Pubic Symphysiodesis (JPS) surgery can normalise the hip joint anatomy if performed at this age, thus preventing progression to symptomatic hip disease.
If you are considering adding a French Bulldog to your family, please feel free to call and chat further to one of our vets. We are dedicated to offering the best advice and options to give your Frenchie a long and healthy life. All of our vets are highly trained in BOAS Preventative Health Care and would be delighted to assist.